The North Shore (New Brunswick)
Regiment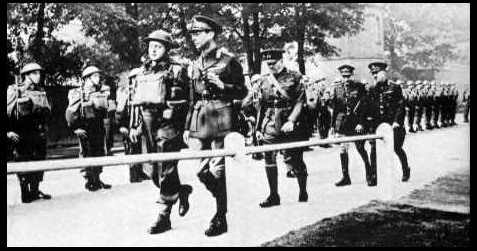 His Royal Highness inspects the Regiment.
When finished this homepage will feature, the information and history of the North Shore (New Brunswick) Regiment in World War II, to start with; then as I continue to build and research, then I hope to get more information as I can find it. If anyone coming to this page has any information, stories, etc. about the regiment please feel free to e-mail me. I have a couple of new sections and am researching again. Keep watching for more updates. Thanks. Dustin Colwell
Site Map
Battle Maps

War Grave Locations

For starters here is a link to the Encyclopedia Brittanica D-Day site, that links directly to a Real-Audio
or Quicktime video of the North Shore Regiment landing at Juno Beach on D-Day
http://www.normandy.eb.com/normandy/media/onormay196v1.html
UNDER CONSTRUCTION!!!
This page last updated on 2 August 2000
djcolwell@ns.sympatico.ca